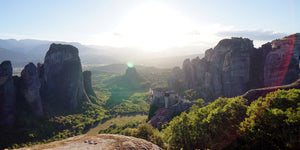 ra·dix
/ˈrādiks,ˈradiks/ noun
the root or point of origin
It all started with a wallet.
RADIX PRODUCTS was founded in 2014 by designer Arthur Wu, who was driven to create his own slim wallet when he couldn't find one already on the market that combined his desire for simplicity and efficiency with style. After a successful Kickstarter campaign for the Radix One, he expanded the Radix Products line to include other minimalist lifestyle products that are thoughtfully and skillfully designed yet still maintain a high level of quality at an accessible price.
A company that is dedicated to rethinking how everyday products are designed and used, Radix Products creates simple, sleek, and functional everyday carry that fits in as well at home as it does on the road and in the wild.
Where does your Radix go?